Do you know all the specs? 0-60 in 5.9. 340 horses

Would you like to go back to high school and shift it?

Sure, it has an "auto-shifter" in it with NO clutch needed.


Did I mention some Porsches have sensors in the tires to monitor and adjust tire pressure while gauging tirewear?
Meet your 2 ton Porsche:

Did you know the in-dash computer screen is voice activated and recognizes 'words' as opposed to voice tones so anyone that can say "radio on" can listen to Frank Sinatra?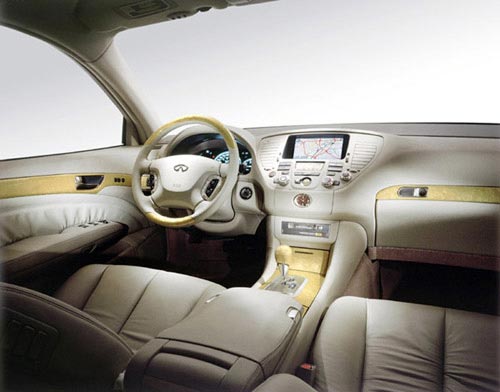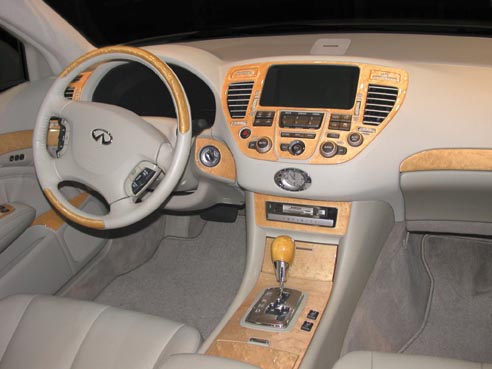 The in-dash entertainment system of course multi-tasks as a 6 disc CD player control, DVD player, GPS and rear view camera? Ok, if you didnít know, now you know...
The part I like is the rear view camera. Exactly how far can I back up before I hit that car when Iím trying to parallel park?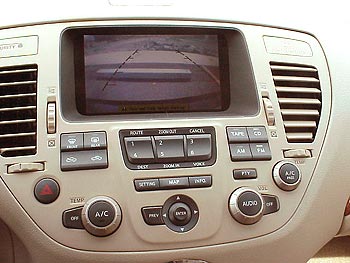 There's an Mercedes S600 in your rear view...Your rear view in dash screen that is.


Rear mounted camera: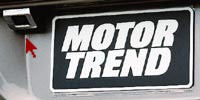 With the sports package, you'll get 18" rims and tires in case you feel the need to tell route 66 how you feel.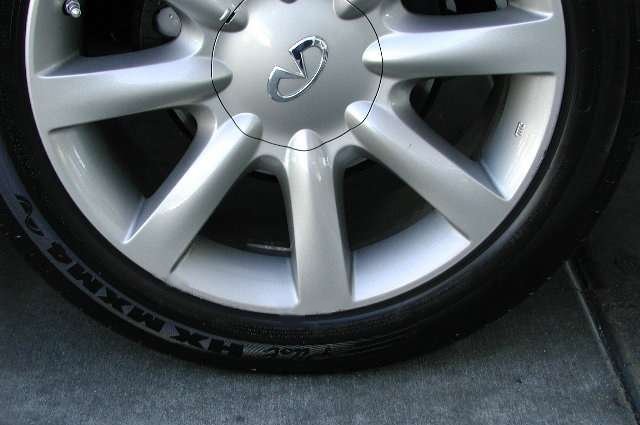 The "NEW Q", has a 4.5 litre V8 with 340 horses that goes 0-60 in 5.9 seconds with no enhancements. They should have changed the dash to read 180.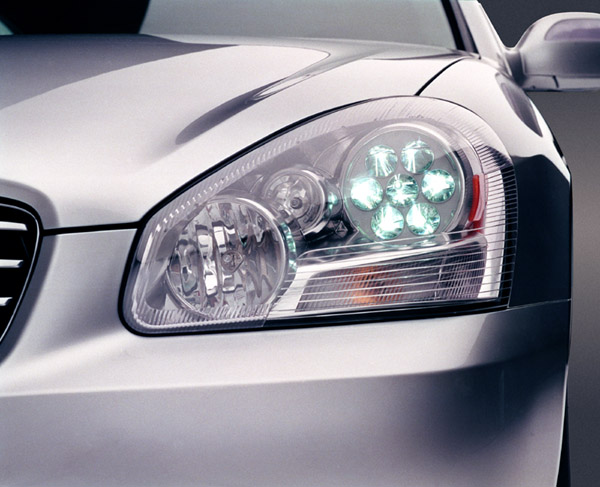 The Gatling-gun appearance of the main high-intensity discharge (HID) units is due to the fact that a single unit needed to produce this much light would be far too large; these are the most powerful lights in the WORLD. The best part: the wide, flat beam eliminates the need for fog lights. Not that there ever is a need for fog lights - the Q45 does not have them and deserves a medal for that alone.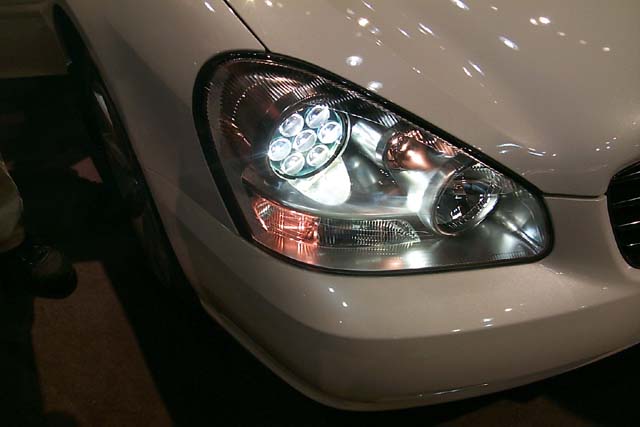 There are a top row of two lenses, a middle row of three lenses and a bottom row of two lenses. The top row acts as fog lights, the middle three are regular beams and the two lower lenses provide greater width to the beam. The beam is bright without blinding oncoming drivers.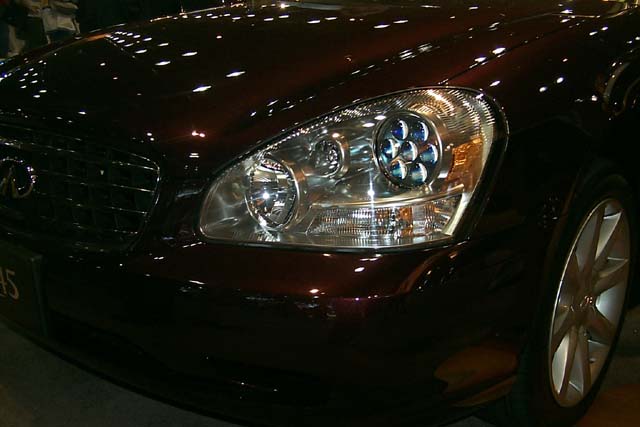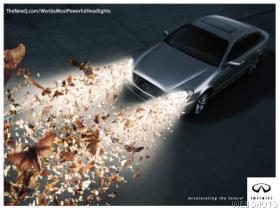 Stand back!
Got bullets? The HID lights have a motorized housing and can be adjusted up and down from inside the cabin!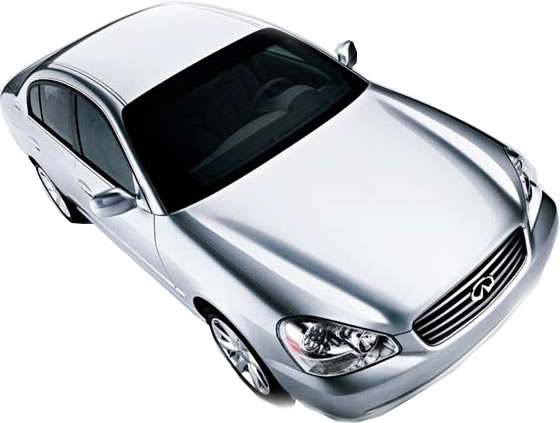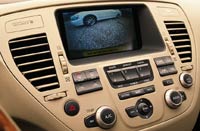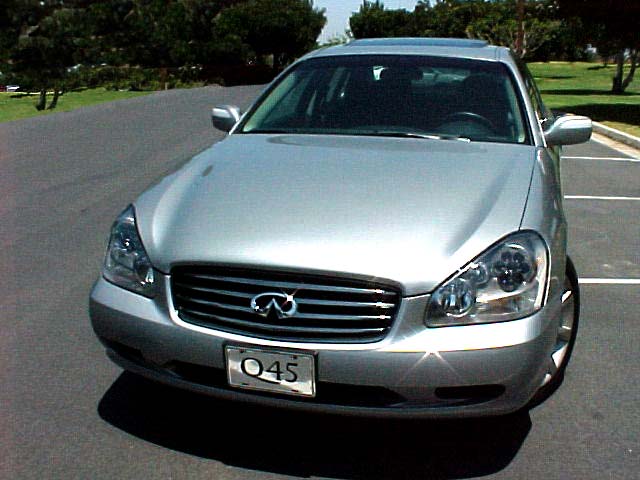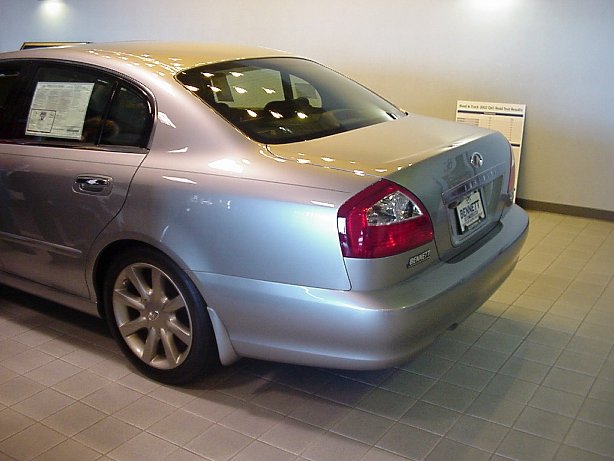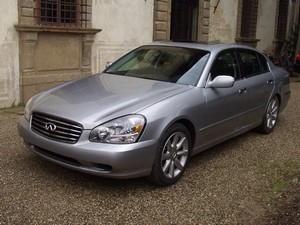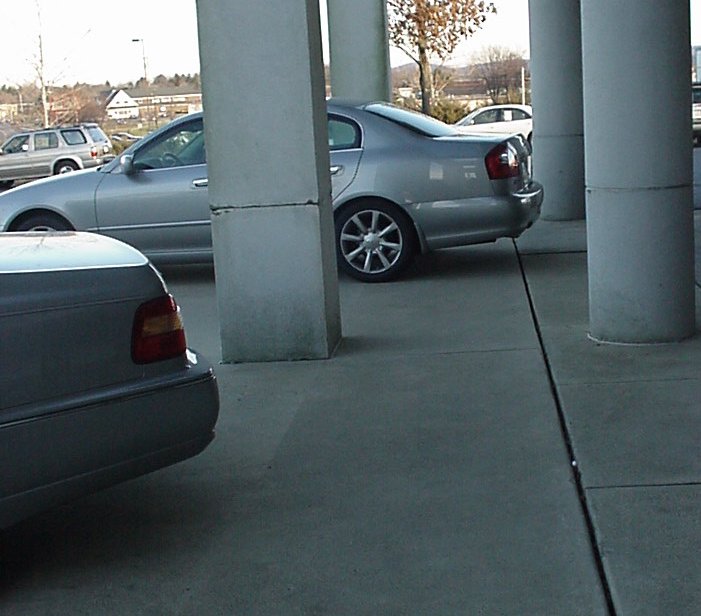 Old Q in front, NEW Q in back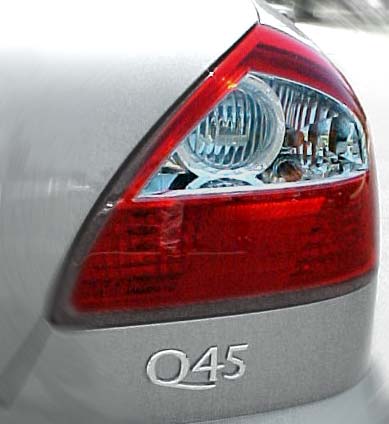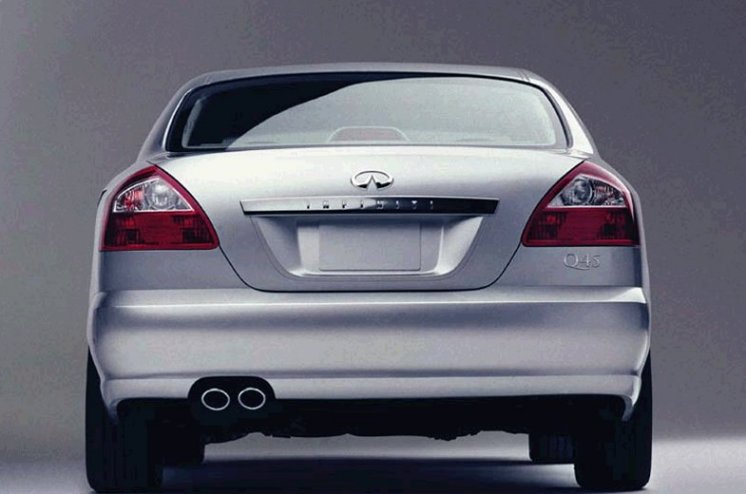 Take a look at a Mercedez Benz S600 for a minimum of $30,000 more and tell me how many features you find on it that are not on the "NEW Q". While you're counting them, stay out of the fast lane, you just might slow me down. And don't try to put your foot hard on the gas pedal either, you will get passed regardless...


<<<<<< Click here for page two! >>>>>>

Needs Infinit parts? Burtman Industries offers discounts off normal dealer pricing! If you need Infiniti parts, this is the place to go
Any questions?
site created by Jason Burtman (WebMaster)

4Runner Limited webpage (tons of pics & vids)