As you can tell in the above pictures, the lighting plays a major part on how the kit appears.
Here is an example of the scan for this vehicle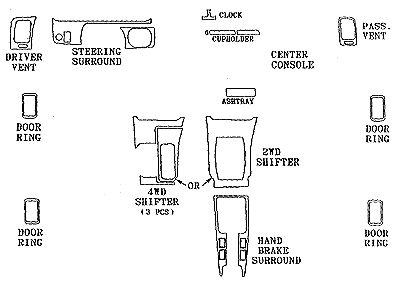 Email us to request a free SCAN of the pieces that will be included in your vehicle's kit.

A high quality 3M backing is used on all dash kits.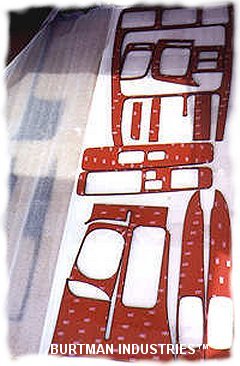 For pricing email Burtman Industries
Copyright © 2000
Burtman Industries. All rights reserved.