Awesome rugged look. Polished stainless! Not chrome plated like the competition, which means these can't chip or peel!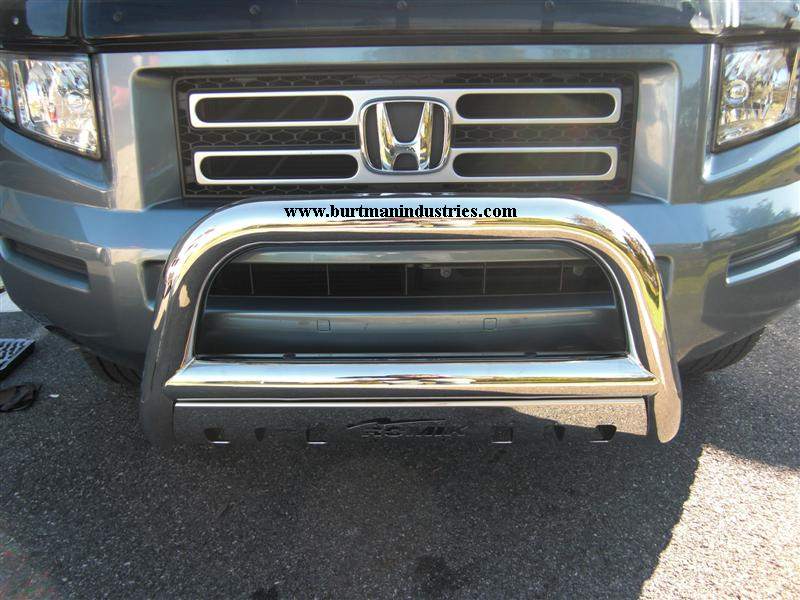 Top view.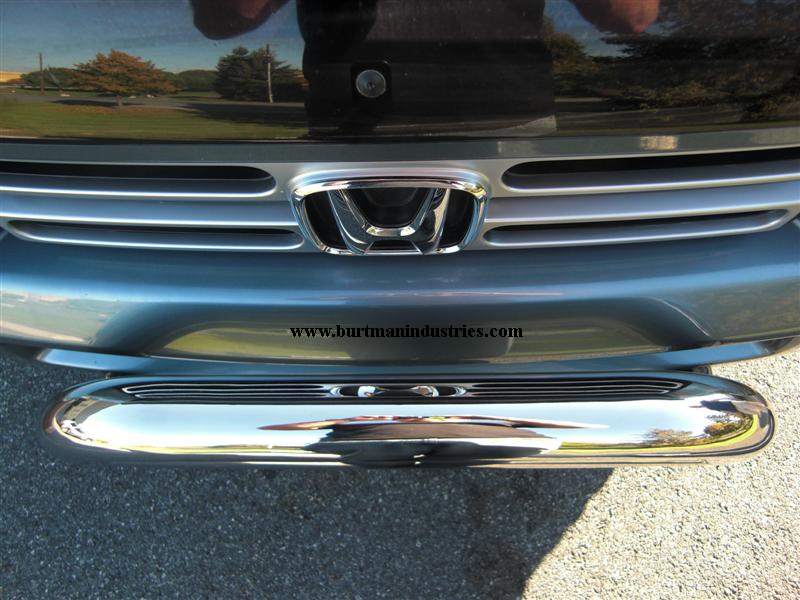 Quality can't be ignored. Skidplate can be removed for a different look.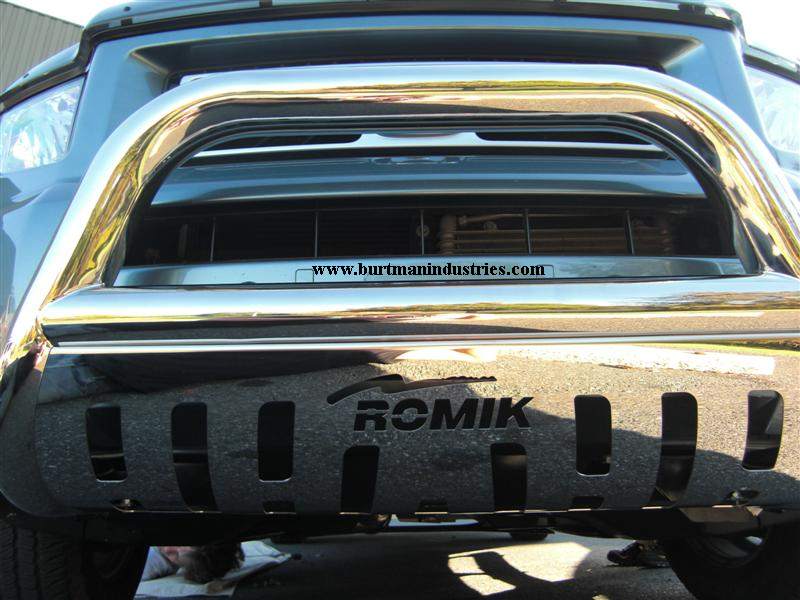 Shown with Romik Nerf bars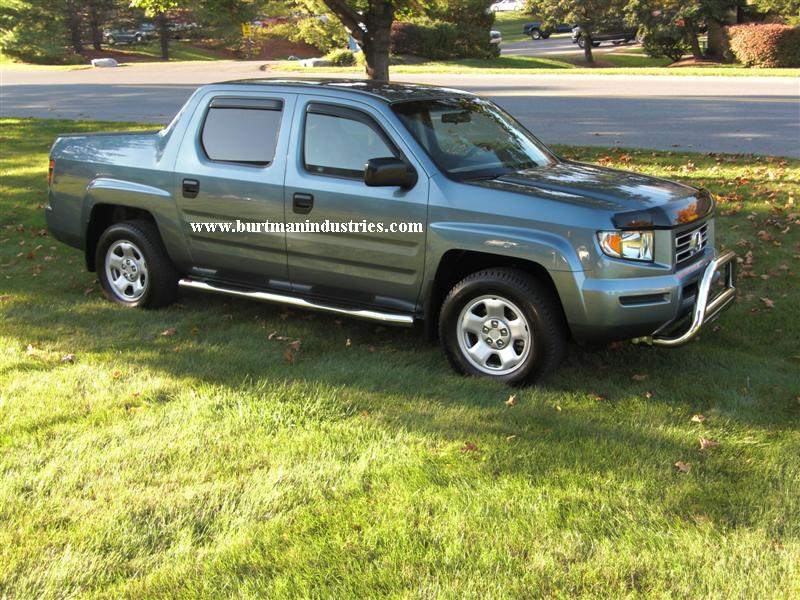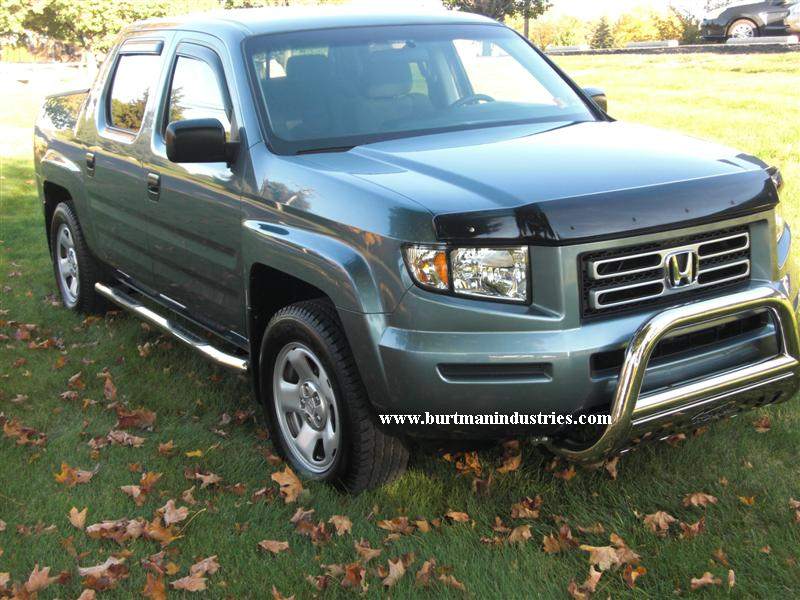 Packed like it's going to the moon! Good packing makes all the difference!
Romik Bull Bar available from Burtman Industries. Set your Ridgeline apart from the rest.