Does it get any better? Special "matte finish" puts you in a class of your own.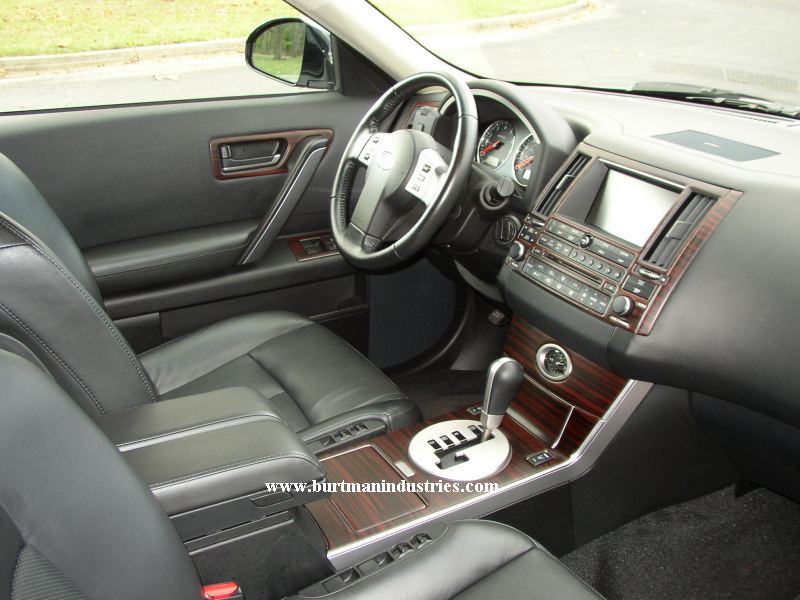 A perfect combination of wood and factory aluminum.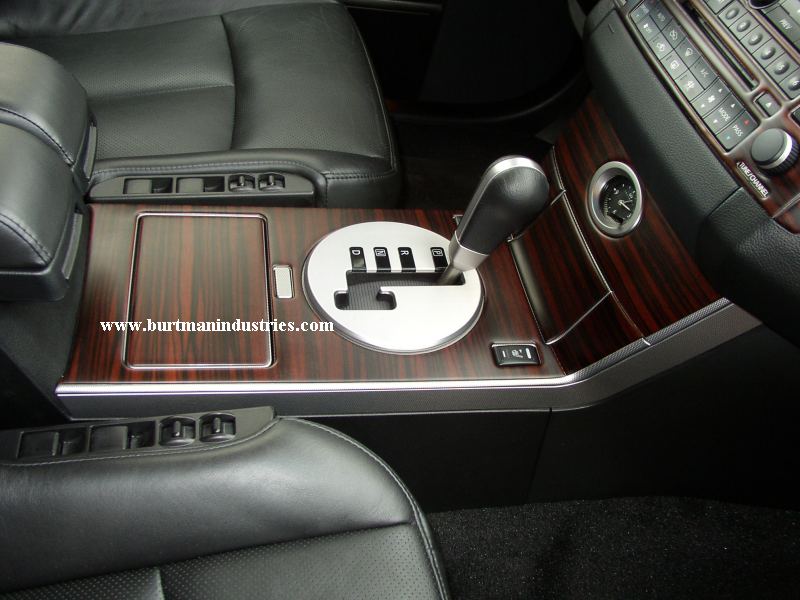 Straight lines and tapered clear-coat edges gives this kit a "factory-like" finish.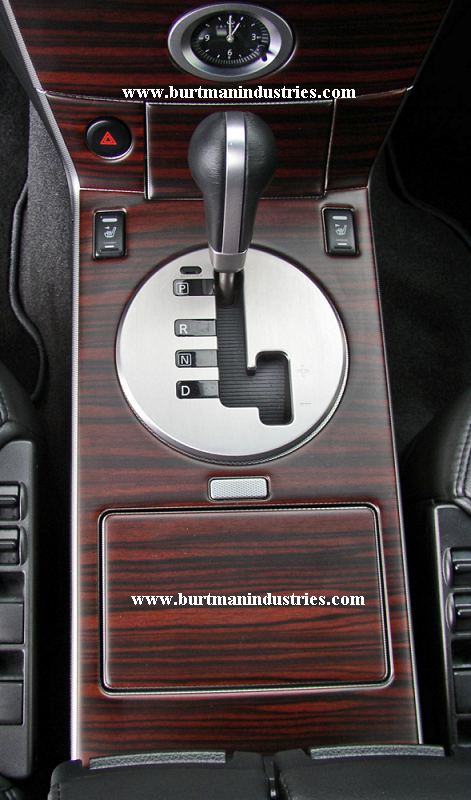 Museum quality. Let your interior speak for iteself.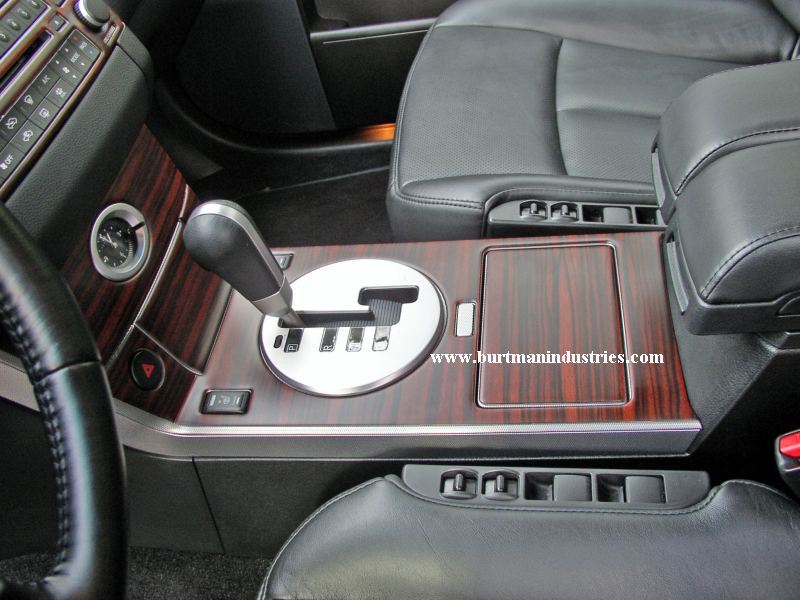 Treat yourself...... and your car.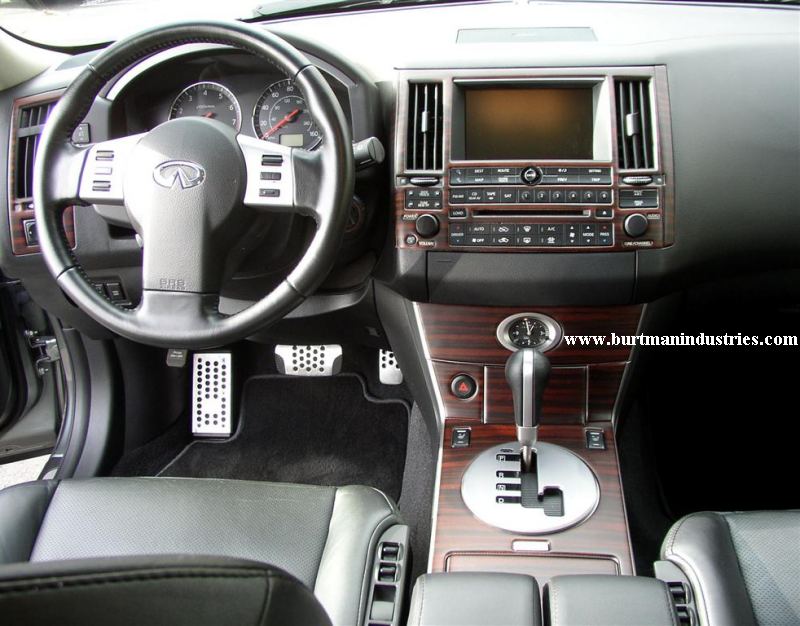 Seemless perfection - right down to the wood.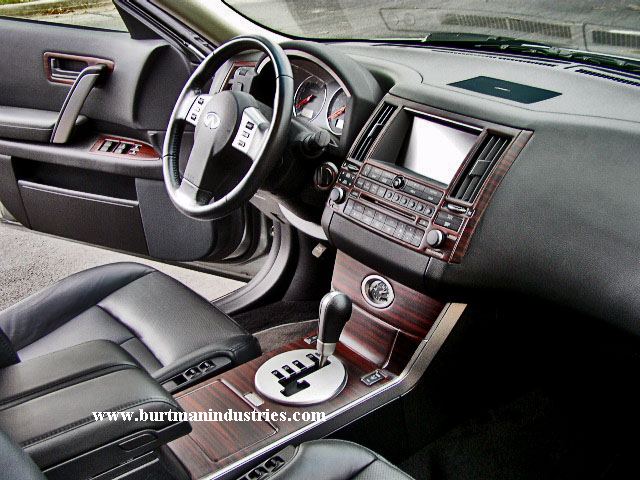 Matte Finished Interior wood kit available from Burtman Industries. Set your FX apart from the rest.